SEO, PPC, Analytics, and Social Media Marketing Experts Descend On Dallas
Today is the second day of the State of Search Conference, in Dallas Texas, and our man on site, Alex Fender, says the event is bigger and better than ever.
The 2016 conference is being hosted in  Gilley's Honky Tonk in Dallas, a venue made famous in the 1980 movie Urban Cowboy. The State of Search Conference has four concurrent tracks covering SEO, PPC, Analytics, and Social Media Marketing, all of which feature industry experts from across the country.
New this year was the first ever Elevation Breakfast. This women-focused event featured a panel of women with long-time experience as speakers and thought-leaders in Search. It was promoted as being "about sharing experiences and insights, empowering more women to make the transition to speaking at industry conferences and events." The panelists Maile Ohye, Purna Virji, and Kelsey Jones each described different approaches to getting to where they are now, and one of the central issues raised by their breakfast conversation was that women are not a monolithic group. As with any other group, individual women will have individual responses to individual situations.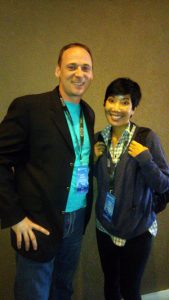 Here you can see our Alex Fender with one of the panelists – also a keynote speaker at the event – Maile Ohye. You can also watch one of her earlier YouTube videos by clicking here and scrolling down to Section 5 on that page. Alex describes Maile as "inspirational and knowledgeable." He also says that she's an independent thinker who doesn't blindly follow conventional wisdom.
Another highlight was a panel session entitiled  Get Real or Go Home: Marketing Therapy for SMBs & Freelancers. It featured panelists Duane Forrester, Wil Reynolds and Zeph Snapp, with Sean Dolan as the moderator. Other well known speakers at the conference include Danny Sullivan, Ryan McLaughlin, Deandre Upshaw, and Casey Markee, who apparently is a close friend of Stan Lee (co-creator of Spiderman, Thor, Hulk and many other comic characters).
Also proving popular at the event has been the line of food trucks serving lunches in the warm Dallas weather.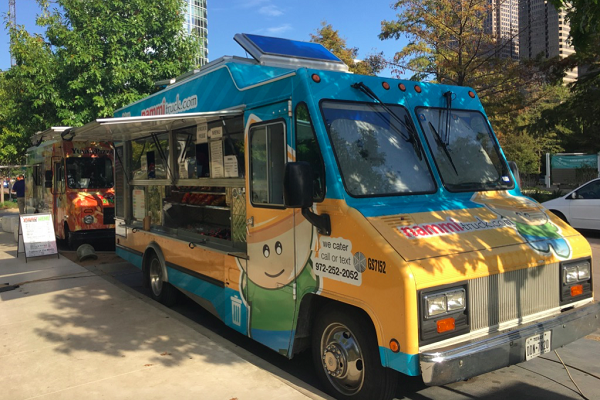 At PPC Rainmakers, we have a team of experienced AdWords and PPC experts who will give you the help you need to maximize your lead generation.
See more here.
Make an appointment with the PPC Experts:
(972) 867-3100