Have a look at the results we achieved for this e-commerce company in only one month. Below we compare the month of May to the month of June.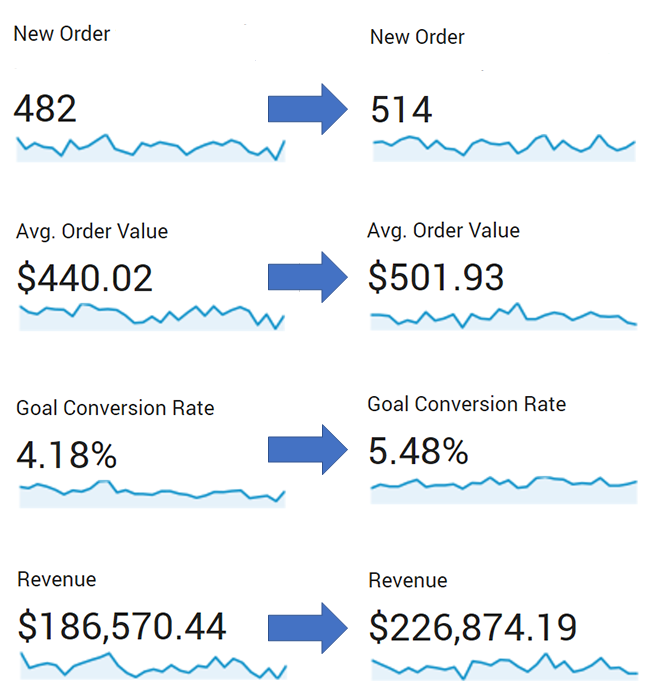 On the left, you can see the figures for the month of May, on the right, the respective figures for one month later.
From the top to the bottom, you can see that the actual number of orders received during June was 7% higher than in the previous month. The average order value was also increased. This is particularly valuable because it increases the lifetime value of each customer in return for each customer acquisition cost (CAC).
Notice also that revenues increased, month-on-month, by 22%.
These are the kinds of results your e-commerce business will get when you partner with the PPC Rainmakers agency.
Leverage our team of e-commerce Rainmakers who can help increase your return on investment on PPC shopping campaigns and improve your e-commerce conversion rate.
E-commerce Capabilities
PPC Management – Google Ads, Bing Ads, Yahoo
Google Merchant Center Setup
Google Shopping Optimization
A/B Testing – shopping cart abandonment
Landing Page Optimization
Amazon, eBay
Search | Display | Dynamic Remarketing | Mobile | Video Ads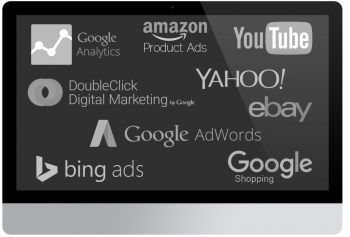 Supporting the following e-commerce technologies: