Whether your business is B2B or B2C, we will help get you superlative results. Our team is comprised of marketing specialists and data scientist in Google Ads (formerly AdWords), Bing Ads, Facebook Ads, Social Media marketing and YouTube.  Our proven strategies will optimize your online advertising campaigns to maximize your results, increase sales & improve ROI. Call now to speak with a Certified Google Ads Expert.
Here are 3 before/after results showing how our team brings the rain to our clients: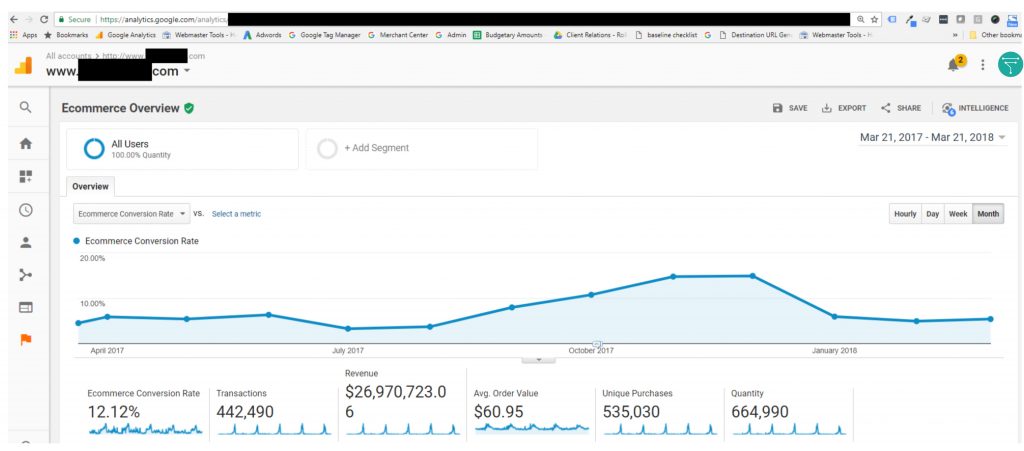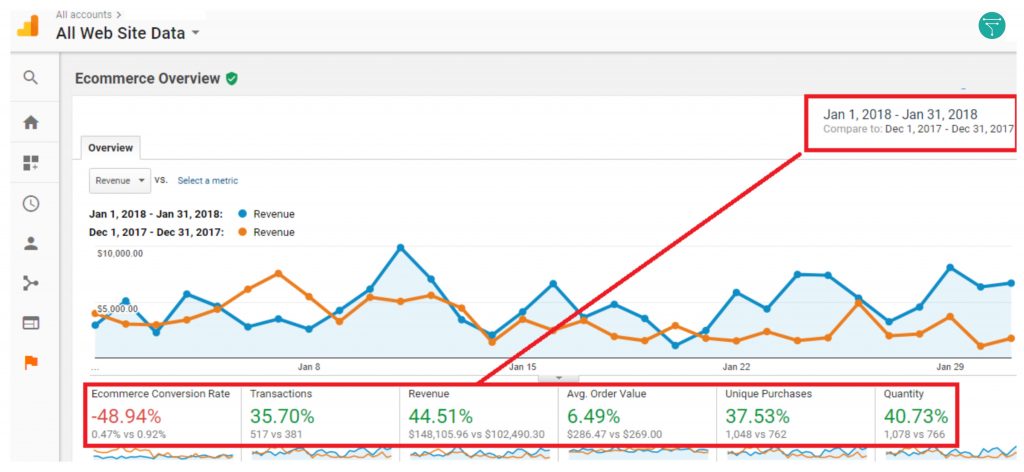 Business to Business Client Results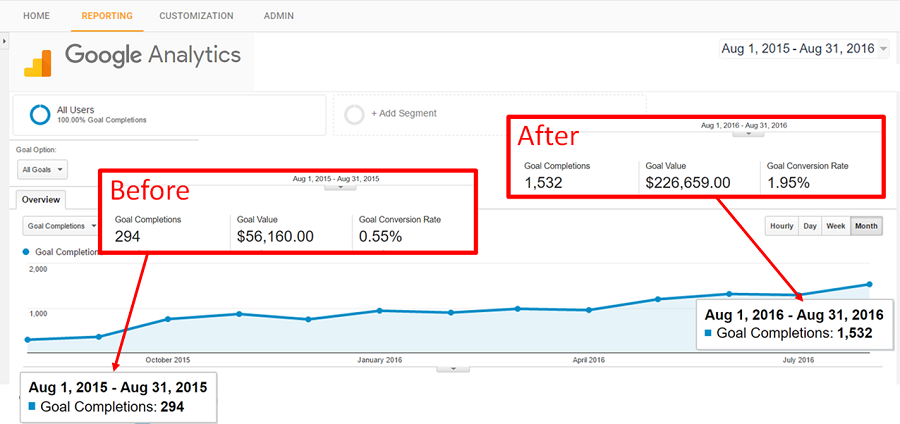 The results in the analytics snapshot above, last year PPC Rainmakers helped this B2B brand multiply leads by 5X and quadruple the conversion rate. Next, have a look at a B2C client.
Business to Consumer Client Results
This B2C brand enlisted the help of PPC Rainmakers at the beginning of March 2016. What you see above was achieved in only six months. In that time, the conversion rate leaped from 0.15% to 3.36% and monthly revenues from Google Ads (formerly AdWords) and retargeting advertising increased by several hundred thousand dollars.
These are actual results from current PPC Rainmakers clients. We can supply more real-time example and references upon request. PPC Rainmakers differs from other PPC agencies by using Funnel Science, a technology that focuses on data from actual results. A seven-stage optimization plan has been tried, tested and proven to work, with more than 500 companies.
If you want the Best PPC Results – We Will Bring The Rain & Together Make It Pour!