White Label – PPC Experts
We increase conversions like this

We Help Your Clients Get More Customers
We Help Your Marketing Agency Increase Revenue
White label the PPC Rainmakers service to help you grow your business and your clients. PPC Rainmakers has developed the White Label Program for website developers, SEO companies, marketing agencies and other value-adding service providers who wish to broaden their portfolio of services, increase revenue per customer (ARPU), and retain these customers.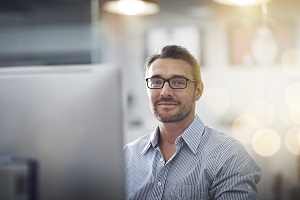 PPC Rainmakers is a Premier Google Partner. We have a dedicated team of accredited PPC marketing professionals with highly refined skills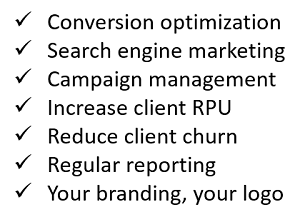 in pay per click advertising on multiple platforms such as Bing, Facebook, Amazon and, of course, all Google Ads channels. This includes optimizations for maximizing the results from mobile PPC on smartphones and tablets, and for using the latest and most effective analytic tools such as monitoring cross-device conversions and using statistical analysis.
When it comes to PPC optimization, we do all the work to make your company a star performer for your clients. You get the full credit for running your clients' paid search campaigns superlatively, and for winning them higher quality leads, and more of them. With both increased sales and better targeted PPC marketing spend, your clients will renew with you month after month, year after year.
There are many agencies around who claim to be competent at PPC optimization. You'll want to pick one with a proven track record of superior results and end-client retention. PPC Rainmakers has been in the business of PPC optimization for five years and our staff has a combined experience of over 50 years of web analytics, on multiple platforms and browsers. And every one of them is a certified professional.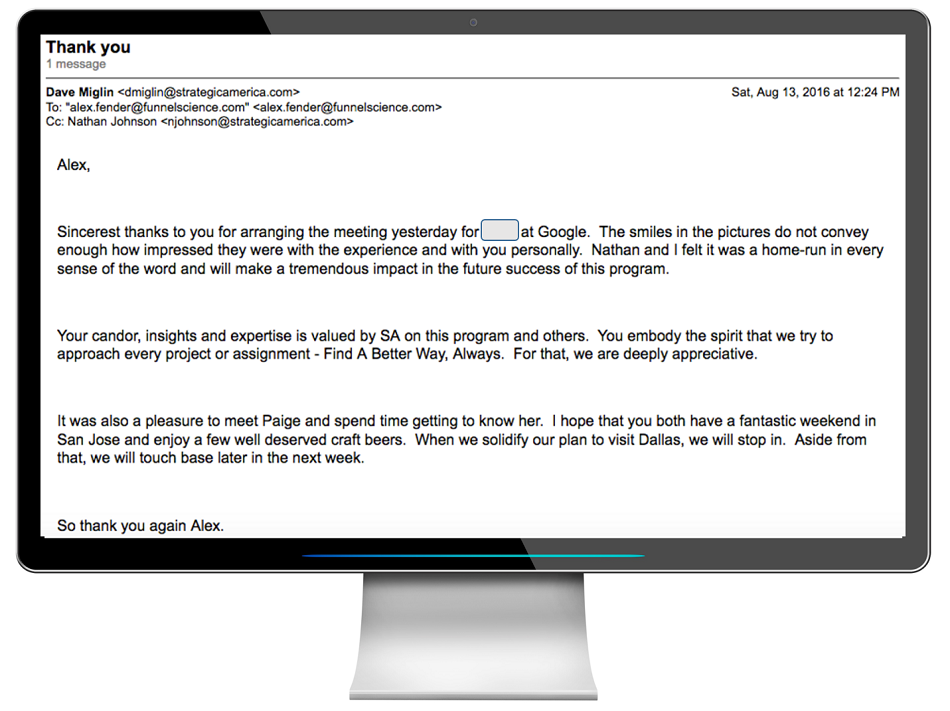 Get a dedicated team of PPC marketing and analytics experts working for you. With the PPC Rainmakers professionally managed White Label Program.
When you are ready to create a strategic partnership, call the experts (972) 867-3100