White Label Expert PPC Optimization Generates More Customer Revenues
By Neil Farquharson
After four years of white labeling success, PPC Rainmakers has developed the White Label Program for marketing agencies who wish to offer their clients more services, and thus increase their average revenue per client.
We've found many website developers, SEO companies, marketing agencies and other value-adding service providers who wish to broaden their portfolio of services, so as to increase their revenue per customer. Our white label clients find that their customers are now becoming more "sticky," especially when they see the verifiable results that PPC rainmakers achieve every month.

PPC Rainmakers is a Premier Google Partner. Our dedicated team of Google certified PPC experts have highly refined skills in pay per click advertising on multiple platforms such as Bing, Facebook, Amazon and, of course, all Google AdWords channels. This includes optimizations for maximizing the results from mobile PPC on smartphones and tablets, and for using the latest and most effective analytic tools such as monitoring cross-device conversions and using statistical analysis.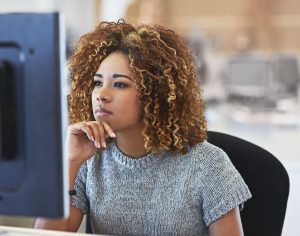 Agencies who partner with us find that we do all the PPC optimization work to make your agency a star performer for your clients. You get the full credit for running your clients' paid search campaigns -superlatively – and for winning them higher quality leads. With both increased sales and better targeted PPC marketing spend, your clients will stay with you, renewing contracts month after month, year after year.
There are too many agencies around who claim to be competent at PPC optimization. You'll want to pick one that can actually demonstrate a proven track record of superior results and end-client retention.
Need more proof? Below are typical (not cherry-picked) real client results.

The above shows a white label client's Cost Per Converted Click drop from $58 to $33.

Above we see a typical white label client's Conversion Rate for seven ad groups increase from an average of zero per cent to 6%.
You can read more here.
When you are ready to create a strategic partnership with the White Label expert, call us at:
(972) 867-3100