We are not running to the bank yet…
Google sent us an email on March 25 notifying us they want to sponsor Funnel Science in this years Ad Age 2014 Small Agency of the Year!
"You've done great work this year. Let's give it the spotlight it deserves.  The Ad Age Small Agency digital award will go to the small agency who created and executed the year's best online campaign—and we believe that could be yours." said Adam Hall from the Google Partners Team.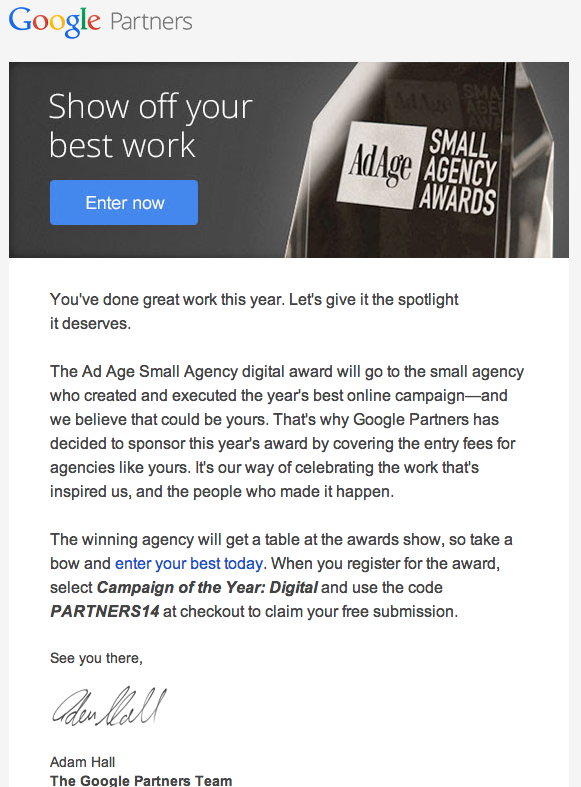 We are not running to the bank just yet, but this is one of the top honors that we have received. Last year we were invited to compete in the 2013 Google All-Stars competition and won and Google flew us to their headquarters. This year, Google is now sponsoring our campaign for best campaign of the year.