Project Using Google's Accelerated Mobile Pages Named AMP for Ads (A4A)
By Neil Farquharson
Google is testing a method to make adverts load faster on web pages viewed on smartphones and tablets. Launched in February 2016, Google's Accelerated Mobile Pages (AMP) is an open source project and service to accelerate content on mobile devices. And on-line businesses, especially in e-commerce, cannot get enough of it.
Daniel An and Pat Meenan of Google wrote recently that "the speed and performance of a website can significantly influence the bounce rate of an e-commerce site…..the slower and the more complex the page, the higher the bounce rate and the lower the conversion rate." Google AdWords relies a lot on what are called micro-moments. Consumers can have a micro-moment at any time, and with mobile devices, they expect websites to address their needs with real-time relevance and – especially – to load immediately.
The new initiative, named A4A (AMP for Ads) is also in use by the Wall Street Journal, the Washington Post and other news sites to make their stories appear faster than using HTML code. The A4A ads restrict the use of the JavaScript that is commonly used to track users' behaviors and to automate which ads should be placed where.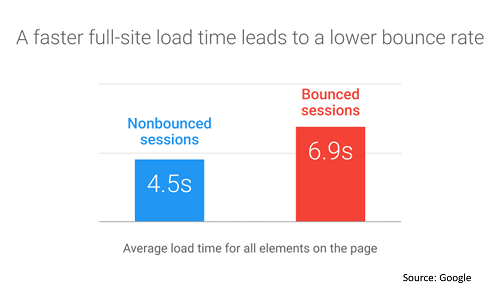 Instead, A4A provides its own activity measurement tools, said to be much more efficient. In addition, A4A only animates things that are visible on the screen, not other parts of a webpage that are further down a page, off-screen. Thus, each device's CPU does not need to work as hard, further speeding things up and reducing battery consumption.
This is great news for advertisers: one of the worries they have had recently is the rise in the use of ad-blocking apps. Consumers, frustrated with slow mobile device load speeds, have been installing these blockers to get to content faster. With A4A's potential to increase page-load speeds, consumers will now be less likely to need ad-blockers.
If you manage a business, there are a number of on-line advertising activities that you can utilize to develop leads and grow your business. To learn more about science-based Internet marketing, it is worth speaking with someone who knows how to do this effectively – a Premier Google Partner.