Pay-Per-Click Experts for Medical and Health Services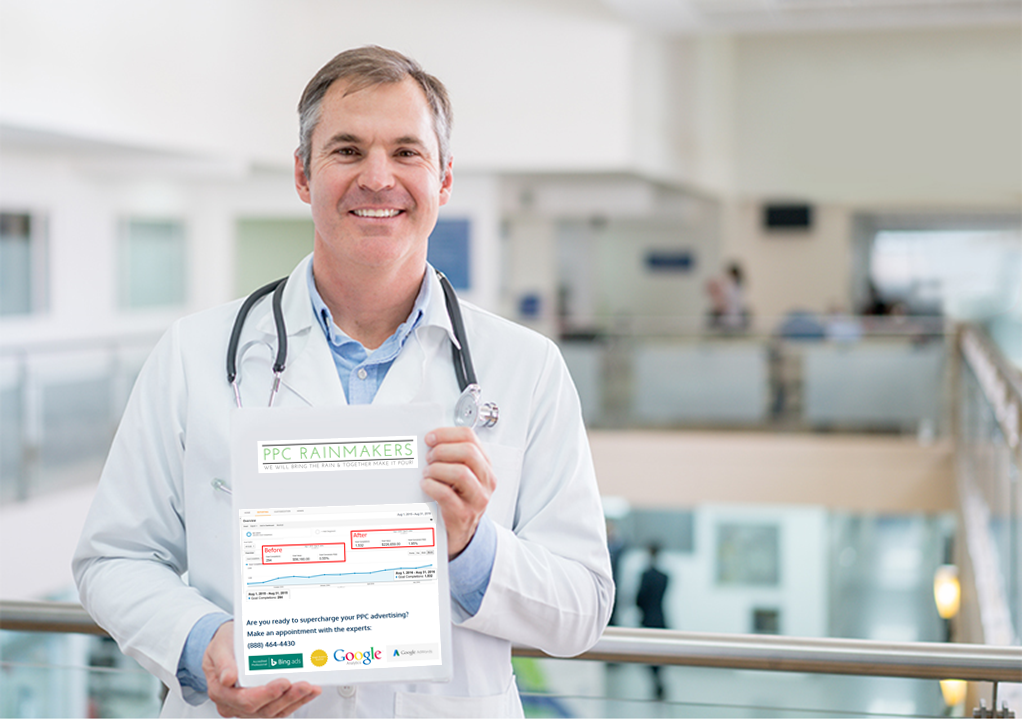 PPC Experts Support Medical and Health Providers
Medical and health providers, and the partners that support them, are businesses too. They need to attract sufficient numbers of paying clients, or patients, to bring in the revenues that maintain their business. We all want referral business, however referrals alone may not be enough to maintain, or increase revenues. By far the most cost-effective way to win new clients is to use pay-per-click (PPC) advertising on the major web platforms such as Google, Yahoo, Bing, Facebook, and so on. When prospective clients search for your service, which businesses are they most likely to call? The ones near the top of Page One of their search results of course. And which businesses are at the top of Page One? The ones that have been optimized to be found by the search terms – the keywords – that customers use the most.
But do you know how these advertising platforms work? Should you just throw money at PPC advertising, paying more to get on Page One of the search results? The answer is a resounding no. Google, Yahoo, Bing, Facebook and Twitter all have computer algorithms that judge the relevance of your PPC advertisements and the relevance of your web landing pages. If these are not optimized with the search terms, not only will your PPC costs go up, but also your ranking will drop – meaning your ad will be on Page Two or worse. PPC Rainmakers are experts at PPC optimization for medical and health businesses: getting you on Page One of the search results for your target regions. Here are just a few of the activities our PPC experts specialize in:

But there is more to this than just online optimization. These days people don't just look you up on their computer or laptop, they look you up on their smartphone. This means that you need to have ads specifically designed to display well on mobile, to be easily read on mobile, to be compelling, and – most importantly – to provide the button feature that allows the customer to call you directly from your ad. We at PPC Rainmakers will make this happen for you.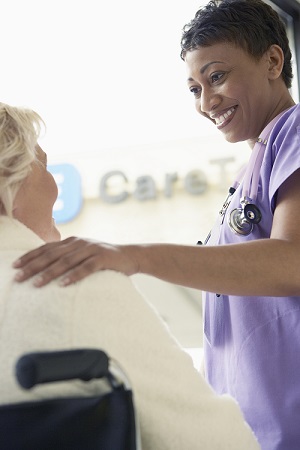 In your competitive market of health and medical services, advertising is a significant expense, so you need to have yours optimized. Not many people can optimize effectively – that is, to give you significant returns on your advertising dollars  –  so you'll want to engage an expert. An expert who is a Premier Google Partner, an expert in PPC optimization with a proven track record of superior results. PPC Rainmakers has such a proven track record. This record is verifiable through client testimonials and actual campaign records. In business for over five years, the staff at PPC Rainmakers has a combined experience of over 50 years of PPC management, analytics and optimization on multiple advertising media: Google, Yahoo, Bing, Facebook, Twitter, YouTube and more.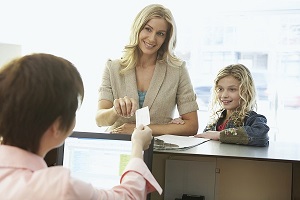 We will get your health or medical business the best bang-for-your-buck by identifying the keywords, ads and landing pages that, when optimized, bring in the highest ratio of high value customers.  We'll find your optimal keywords and your ideal ad copy, and we'll guide you to creating the most relevant website landing pages, pages that will increase your Quality Scores; not only decreasing the bid prices you have to pay for your ads, but also increasing your conversion rates – the ratio of people who see your ad and then call to use your services.
Make your PPC advertising work harder and better!