We Have Fixed Hundreds of Google Suspensions Since 2011
We Can Help Fix Complicated Google Suspensions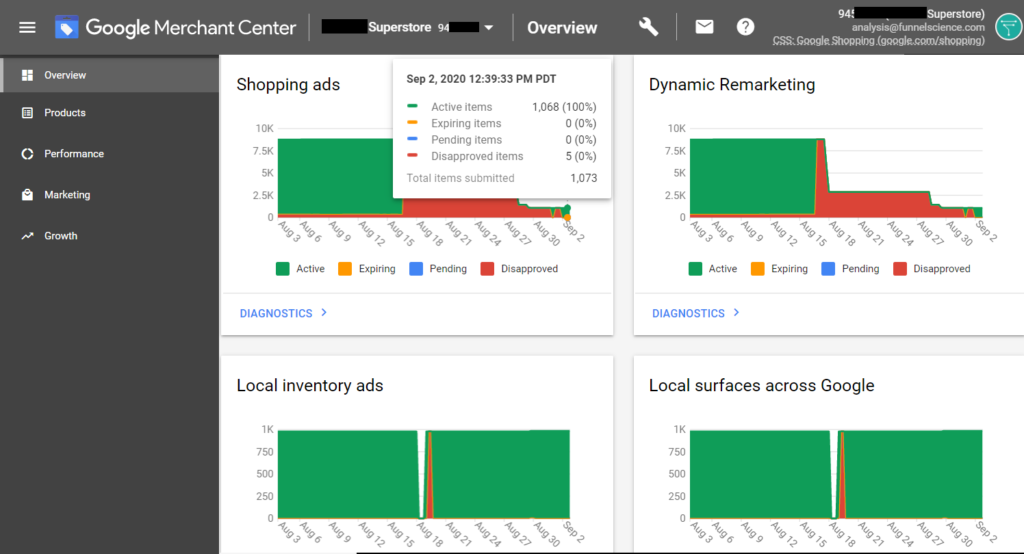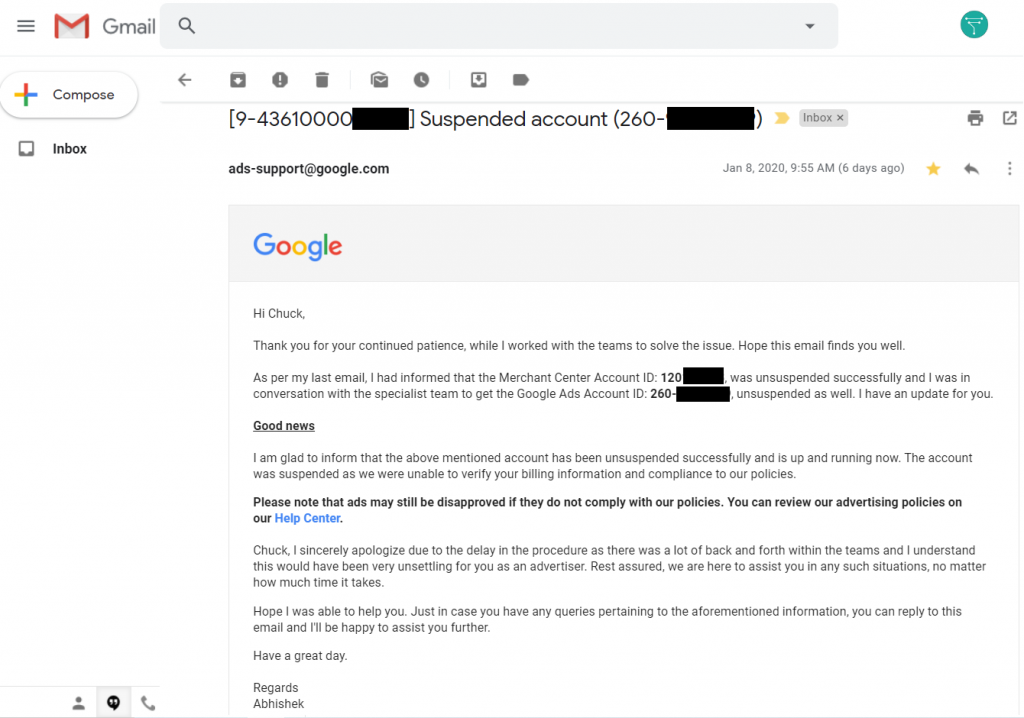 Google Suspensions in Ads, Merchant Center and My Business Accounts
Most companies do not talk about or publish much about a common problem regarding Google Suspensions. Recently I was contacted by an Alibaba subsidiary who was the representative for 4 of their brands which Google suspended! I have also known Google to suspend and/or de-list other large brands to include JC Penny's, Washington Post, BBC, BMW, and Overstock.com.
It doesn't matter how big or small your brand or the amount of market share you have, or even the amount you pay in advertising, you can get suspended from Google Ads and Google Merchant Center overnight and with little to no notice! Most companies seem to think there in-house marketing "guy" or marketing agency team knows how to resolve these complicated policy violations. In the case of Alibaba, the DIY approach resulted in all 4 of these brands still suspended to this day and for more than 1 year.
Typically we solve Google suspensions and policy information in under 8 weeks but sometimes Google policy team really drags their feet and does not care about supporting the advertiser. The only way that I know to speed up the process of fixing the Google suspension is to work with an expert that has direct access and a lot of experience.
Time Frame to Fix Google Suspensions
There are 3 Types of Suspensions and only 2 of which can be resolved. If you have been banned or blacklisted, there is nothing we can do. However most suspensions are fixable and are Administrative or Policy suspensions.
Policy suspensions in 2020 are typically taking Google 6 to 12 weeks to resolve and sometimes this level of suspension can take months.  Every situation is different, the resolution process is always the same though. Normally Google suspends your business and will delay or be very slow to reply. Its common to hear Google representatives repeated respond back they need more time. Time frames vary and can be discussed with our Suspension Experts.
What makes us different is first we are a Google Premier Partners and we have more direct access and are better able to fix the suspensions faster. Our company has been fixing Google Suspensions since 2011 and we have helped hundreds of companies get back on Google.
Our ppc specialists have worked with 1,000's of companies with their ppc and Google ads management with this extensive experience, we know how to fix suspended AdWords and suspended merchant center accounts.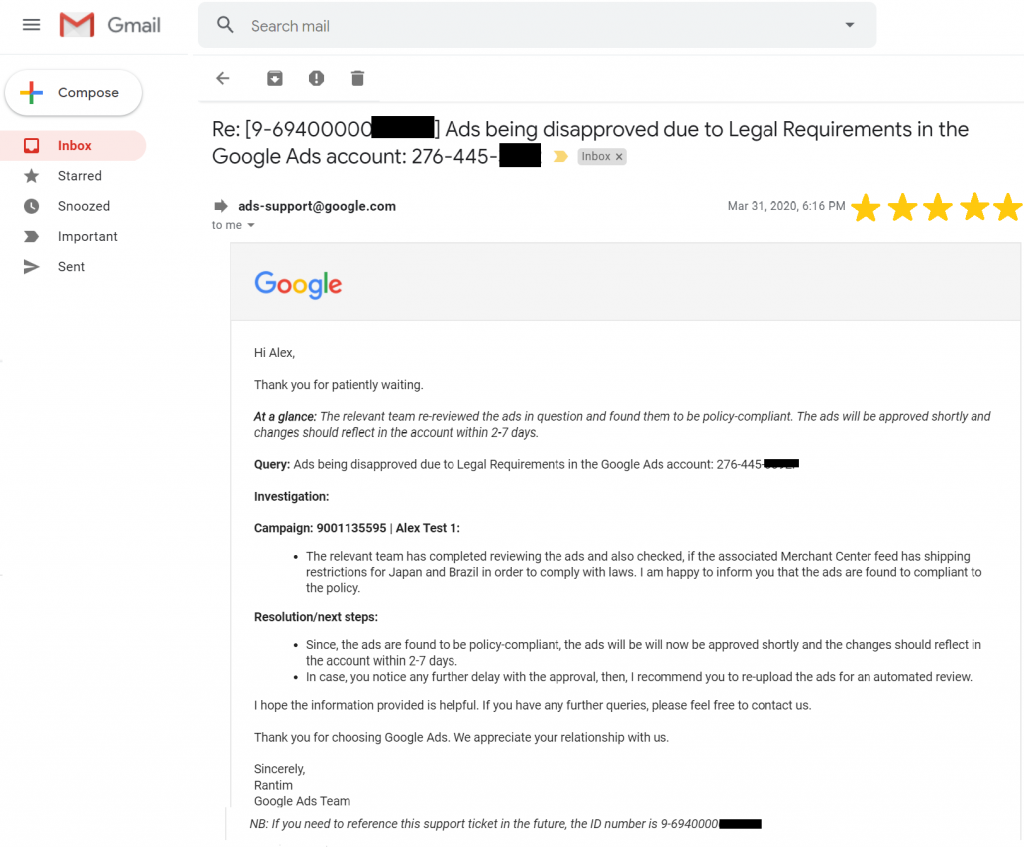 Most common reasons for Policy Violations and Ads/Merchant Center Google Suspensions:
For a Confidential Consultation with a PPC Expert that specializes in fixing Google Suspensions we charge $1,000
To schedule a consultation call us at (888) 382-8165  

or for a faster response time submit your information below.