Google will not be help you fix the suspension or provide support!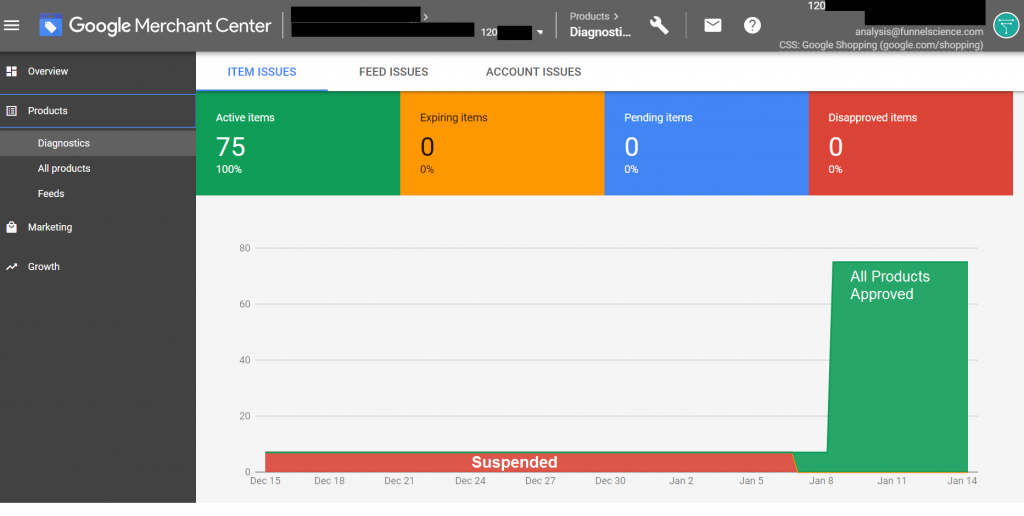 Info and tips on how to fix the Google Suspension
Google Ads, Google Merchant Center, Google My Business are the 3 platforms that your company can be suspended from.
There are 3 different types of suspensions: policy violations, administration/billing, and banned. Suspensions can be temporary or permanent; however, when you are permanently suspended that typically means you have done something egregious or broke the law and have now been banned. Most companies face temporary suspensions that can be lifted if handled correctly. However the time frame to resolve is normally 2 to 10 weeks. That is when you work with an expert that has a track record of fixing suspensions. I have seen business owners struggle for 6 to 9 months and never figured out how to fix the suspension.

Most suspensions occur from an error by the business owner, webmaster, the marketing team, and yes, sometimes, Google makes a mistake! These can be very difficult to identify and fix, especially if you don't know the policy that you violated.  Google is very cryptic in their responses on the policies that you are violating and they will not help you to resolve the issue. Google specifically instructs their employees not to work with advertisers who have been suspended as they do not want to help you circumvent their policies.
I have seen many companies make matters worse when they try to handle suspensions themselves without the proper training. Google also makes it very difficult as they will not communicate with your team to help you find a resolution. Many times, Googlers are instructed not to communicate with the employees of a suspended business and will ignore your emails and calls.
When your company is suspended and it gets to the point where Google will not respond, you must work with a Google Premier Partner | Funnel Science to resolve the suspensions, like us. Google Certified consultants do not have the same level of access and support as Premier Partners.  Take a look at the nearly immediate difference we were able to make with a suspended client account:

If you are experiencing difficulties restoring your suspended account, call us today. Most of the time, we can resolve this issue in a speedy and effective way. However not all suspensions are easy to resolve and some issues may take months to fix.
Tips
Do not create another account!  Its really important to make sure to not create new accounts as they will get suspended and make the problem more difficult to fix
Make sure your data quality stays at 92% or better!  If more than 8% of your products have issues, your account will get suspended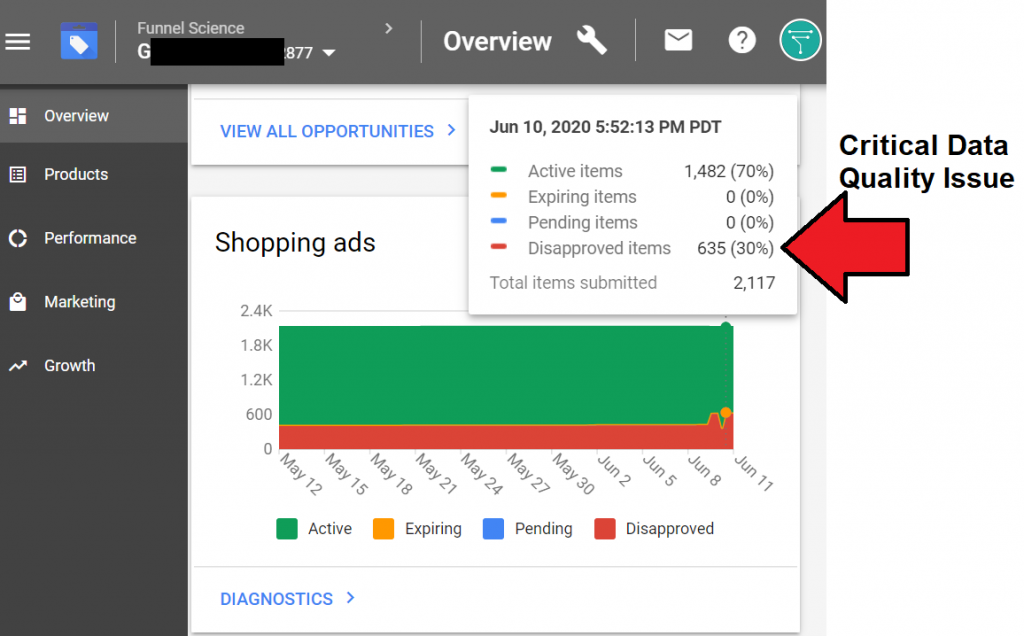 For a

Confidential Consultation

call us at (972) 867-3100
to speak with a Google Expert who specializes in suspensions.
The cost for the initial consult will be $1000.00